What my clients are saying
Splurged on myself for my birthday today. Took the time to get a new look and get pampered by Allison and her assistant Meg.
The salon is relaxing with colors of grey and green. They offered me choice of beverages and some little snacks. Allison first consulted with me about my past hair maintenance and what I wanted my hair to look like after she completed.
I had color, highlights, cut and style. Oh, and make up too. Both women were so professional, friendly and positive. I don't usually take the time but I felt beautiful when I was done.
I would definitely recommend an appointment.
Seriously the BEST SALON EVER!! Incredible – I've never had such a transcendent experience. A year ago I went to salon 808 and the stylist bleach burned my hair off!! My hair was so damaged, brittle, breaking off in clumps, and wouldn't grow at all. After a year of trying to restore my hair health, I decided it was time to get a professional cut and hair help, and I booked an appointment with Allison.
Walking into my appointment, I didn't know what I was going to come out with – Allison took the time to listen to what I went thru, understood my personality, where I was going professionally. And she cut and styled my hair perfectly!! Allison is the best stylist to see if you have fine hair, or are recovering from bad cuts, looking for a transformation. I walked out with the best cut of my life!! I had a custom cut and color that was designed just for me, for my unique hair issues, and for my personality!! Allison and Meg are the most loving and caring people I've ever met!! It is like a girls night in with your best friends The studio is GORGEOUS, it's an oasis away from the hustle and bustle!! Seriously, the whole experience is beyond words incredible.
Hope O. | 9/2/2021 | 5 star review on Yelp
I have never had a better hair experience in my life.
The best salon I have ever been to.
Allison is the best hairdresser I have ever had.
The experience is magical and personal.
The setting is the best. Small exquisite space.
The best service ever. Perfect pampering.
Before after photos are a wonderful touch.
Make-up n photo shoot n champagne n truffles
Everything a woman could hope for. Exceeded my expectations.
Celine C. | 4/26/2022 | 5 star review on Yelp
Let me start off by saying that Allison and Meg are the nicest people on earth! They are so sweet, thoughtful, and are just genuinely nice. And you feel that as soon as you walk in the salon.
My appointment was originally for 2 pm but i got a text if i wanted to come in at 1:30! Win!
You will see a Jamba Juice and a Starbucks in the same complex, park in front of the Jamba Juice and Tanning Salon. There's ample parking spaces and i saw a couple of open ones around that time.
Walk towards Starbucks and around the corner on your left, you will see steps to the 2nd floor. You will also see the names of the businesses on the steps so you know you're going the right way.
Go up to the top of the stairs, and immediately the first door on your right is the salon. There is a sign.
I walk in and she's still working on somebody so I sit on their comfortable couch. I look around and the place is so clean! And the temperature is just right, not too hot, and not freezing either.
Allison immediately says hello to me and tells me where the bathroom is. Which is very thoughtful because that's probably what she gets asked all the time. The bathroom is just right across from her salon.
The bathroom is small but enough room for you to do your business. It's also clean and well stocked.
They give you a snack tray with organic dried mangoes, organic chia chip, and a piece of chocolate. Meg also asks you what you want to drink, they have coconut water, wines, and a bunch of other choices.
I bought an acai bowl from jamba juice before heading to her salon cause I haven't had lunch yet.
I waited for about 10 minutes and it was my turn.  Allison offered to put my acai bowl in the fridge. Again, super thoughtful and sweet.
So we chatted for a little bit. She asked me what look i wanted and i showed her some pictures. She said sure show me as long as they're not from pinterest! So i was like, oh no, all my pictures are from pinterest! She said cause most of the pictures from there are photoshopped.
She helped me visualize the look i want and the look that would look good on me. She was very honest and told me what she thought. But she would always leave the decision to me.
She took pictures of me for a "before" picture. And then she started cutting my hair. My hair used to be up to my lower back, i asked her to cut maybe 5-6 inches off and now my hair feels lighter and healthier.
Then she began her magic. Her and Meg were talking numbers that i didn't understand, but they sure know what they were talking about because my hair came out amazing.
While Allison did my hair, Meg started doing my makeup. I felt like a movie star! Hahaha
After 6 hours, yes, 6 hours, finally it was done. But believe me when i tell you, it didn't feel like i was there for 6 hours. Her and meg were such a joy to talk to that time went by so quickly. I felt their sincerity and friendliness. I told them that we moved here from the mainland a year ago, and they offered their help that if i ever need restaurant suggestions to just send them a message.
We did a mini photoshoot after just to show how beautiful my hair was. She had a ring light and we just had fun.
She's not cheap, but not expensive either. When you see the results, you will know that she is worth every penny.
Thanks Allison and Meg! You are a great team!
Camila C. | 9/13/2020 | 5 star review on Yelp
This was the best hair salon experience I have ever had. It was an intimate experience. Allison is an ultimate professional and you get her image consulting services as part of the package.
I thought it was going to be so expensive, but it was much less than the fancy salons around.
She uses the most top end products. My hair has never felt so healthy in my life, and I have never received as many complements. Her salon is small and in an older building but once you are inside it is like a little luxury studio in Europe with flower arrangements everywhere. If I knew it was so reasonably priced I would've come before! And a perk is you will get champagne and chocolate.
Best hair colorist in Hawaii!!

Mei Lin B. | 11/16/2021 | 5 star review
Allison delivers on every level.  She is passionate about her craft, a perfectionist who does not take shortcuts.
After reviewing the reviews, before & after pictures and her website, I decided to give it a try.  To my surprise I was able to get an appointment sooner than expected due to a cancellation.  I arrived an hour earlier than my scheduled appointment but her assistant Katie was gracious to accommodate me.  Allison immediately went into action by coordinating my make-up so no time would be wasted.  I was glad to have an opportunity to watch Allison work her magic on another client.  I couldn't wait for my turn as I watched her transform Faye into the most beautiful woman, inside & out.  Faye was beaming after her experience!
I'm always a little nervous with new stylist as I feel they may not really know & listen about my hair and lifestyle.  Allison "nailed" it.  Don't ask me how because I really didn't tell her too much.
The dry cut doesn't reveal too much transformation, then the color, then the spa experience!  You can read the details in other reviews.
The MAGIC!
Honestly, I didn't really think I could be one of those "before & after" clients.  Looking in the mirror at what Allison had done, I felt glamourous. She gave valuable information on how to care for my new look & recommended great products.
CONCLUSION
This is not your "Super cuts" price.  But nowhere can you get a $1000 treatment for $300+
It was love at first sight!
Cindy L. | 11/5/2020 | 5 star review
This is THE BEST HAIR SALON in Hawaii!!  There is no other salon like it.  Do you want to bring out the best of you?  Then Color Queen Salon is it.
Words cannot describe the transformative, total makeover experience….  There is a reason there are 200 5 STAR reviews on Yelp!  Yes, there is a long wait for an appointment at the Color Queen Salon and that's because it's a total makeover experience and Allison is extremely thorough with every step of the process and an ultra-perfectionist!  You begin with a very detailed hair and lifestyle consultation, then a meticulous dry cut, followed by the coloring treatment that suits you, then conditioning and aromatherapy shampoo spa experience, then finishing blow-dry.  I was speechless at my new look….  The before and after photos speak for themselves.
To do hair right like Color Queen Salon takes time and years of experience.  I am so HAPPY that I found Allison!  She IS the MASTER HAIR STYLIST.  This is definitively the Best Hair Salon ever.  The entire experience was spa-like and ultra-pampering.  I wish all salons were like this.  Once you experience The Color Queen Salon, you'll never go back!  I consider myself blessed to have experienced Color Queen Salon.
Danielle G. | 10/15/2021 | 5 star review
A wonderful experience! A day of pampering and
at the same time getting my hair cut, colored and styled by Allison! Her two assistants are very
sweet and attentive.. the team is Professional
the Salon is cute, cozy and quaint! The EXTRAS
that other salons don't offer.. Aromatherapy
head massage and hands and arms while cozy under a blanket at the shampoo bowl.. drinking
champagne .. and they kept my glass filled as I got my makeup done with False Lashes.. wow! Also you get Olaplex .. an incredible conditioning
treatment.. leaves hair silky and healthy!!!
I have been coloring/cutting my own hair
for YEARS.. ( I am also a Cosmetologist)
and never went to any Salon because
busy, crowded, dirty, rushed etc so it was never something to look forward to.. but Color Queen
is unique and personal and a pampering
experience and I look forward to my next
day of luxury and relaxation!
Gloria A. | 1/18/2022 | 9 check-ins
The Color  Queen Salon is THE place to get your hair done. After trying many salons and being disappointed for various reasons; from running a half an hour behind to doing multiple clients and leaving me to sit there to wait while they keep working in other people, I saw Allison's ad in Honolulu Magazine and decided to try her. It is the best color I've ever had and get many compliments from my friends. It's also a great haircut with so much movement. She specializes in the "dry cut" like some  of the upscale salons I've been to in New York. The salon is on the smaller side but it is  sylish and inviting. They are so gracious and pampering and the head massage is unbelievable. For those who dislike big noisy salons where you are just one of many, this private salon is such a wonderful alternative. Without a doubt, the best salon in Honolulu.
Laura P. | 8/24/2019 | 6 check-ins
I normally do not write reviews but my experience at The Color Queen Salon with Allison was so amazing that I had to share it with others.
From the moment you walk through the door it's an oasis – a zen-like vibe from the music, live plants and chic decor to refreshments and snacks.  I was offered a selection of beverages from coconut water to pinot grigio, chardonnay and healthy organic snacks.
Erin her assistant immediately welcomed me, taking "before" pictures prior to the transformation making me feel calm and comfortable while Allison finished up her client before me.  As that client left, I was stunned to see what looked like a hair style from a national salon commercial! It was a stunning color and cut that co-existed so completely with the woman, I was simply mesmerized.
Immediately all my apprehensions dissipated.   My consultation was in-depth, thorough and revealed things about myself I didn't even know.  I opted for a style that was a little bit more daring than I would normally go because I felt so confident that the results would be good.  Once the color processing was done, my experience at the once drab, non-eventful rinse station was nothing short of extreme luxury. I was treated to the best head massage in my life complete with aromatherapy using essential oils that transcended the shampoo bowl experience to a new level!
And this wasn't even the best part of the visit to the Color Queen!  I was transformed with a hair style that left me feeling sassy, yet comfortable and most definitely beautiful. I must admit it has taken years off my appearance, giving me a renewed energetic zeal and confidence, which has garnered more compliments than I ever have gotten on a hair-do.
I hesitate to write this because Allison is already so busy, I selfishly want her all to myself, yet she is able to get clients taken care of in a timely fashion without feeling rushed.
In summary, if you need a transformation or just an amazing hair experience call The Color Queen Salon:  Best colorist and best salon…ever!
Cindy B. | 1/7/2018 | 6 check-ins
I can't stress enough how happy I am finding the color queen Allison.  She is a master stylist who specializes in color and cutting .  It's hard to find someone who is amazing at both.  She listened to what I had to say and really cares.  I've been seeing her regularly now and completely trust her.  I've tried out other salons in Honolulu and she truly is the best colorist ever.  It's always so relaxing and comfortable in her salon .   Friendly atmosphere with a homey vibe.   Great music , great refreshments.   So thankful and blessed my friend recommended me to her.  I give her 10 stars.
Charlotte I. | 11/16/2017 | 7 check-ins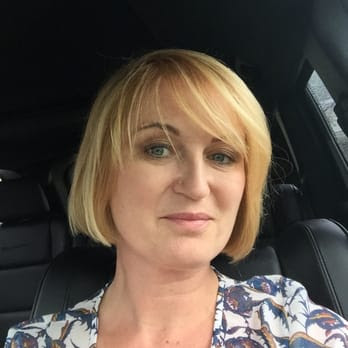 I found this salon through Yelp – i liked her because i was  nervous and she immediately put at ease , because of pleasent personality and i could tell she knew what she was talking about .
I was overly blonde that had a orangish color , it was so horrible and broken and lifeless. She told me not to worry and i couldn't believe how amazing it looked after one time . That was 2 years ago . I must say in my entire life Ive never had such a friendly relationship with a hairdresser . She's become a friend . I might have to move next year and im freaking out who could replace her ? The best salon ive ever been too
Color Queen is a perfect name – best colorist best hairdresser ever !I have very fine hair and she maked it look so thick !! Everyone That is sitting in the chair before me is always extremly happy . She is way more than a hairdresser – The salon is like a day spa with the head massage at the end is the most relaxing thing in the world – GO THERE – you will be overjoyed !!
Tomoko M. | 10/15/2016 | 4 check-ins
I can't believe I forgot to review the BEST hair salon ever!  Today was my second appointment with Allison at Color Queen Salon on Kapahulu.  I stumbled across her about 2-3 months ago after reading her reviews on Yelp.  I had been growing out my hair to donate to Locks of Love and it was ridiculously long.  I called to see if she could squeeze me in and she was very accommodating.
After giving some very detailed directions on how to find the salon (in front of the Starbucks on Kapahulu up a set of stairs), I made my appointment for a cut and color.
Well, having lived with boring long unmanagable hair for some time, I was ready for a dramatic change.  I brought in a couple of pictures of a reddish auburn color that I liked, and Allison thankfully approved.  Trust that if it wasn't going to be a good look for me, she would have said so.  Once you get to know her, if you are like me, you will find her honesty so refreshing in an industry that I've found kind of phony in the past.
So during my appointment, I was offered a glass of wine (nice touch!) and enjoyed a great quaint spa-like experience.  The cut was gorgeous and really had the dramatic change I was going for.  When it came to my color, it was really a beautiful job with highlights thoughout.  However, my stubborn stubborn hair came out a little darker than expected  (no fault of Allison's…she is the best colorist!)  I happen to have unusual hair that requires 3 shades lighter than average for highlights.  Who knew?  Well Allison was the one to say "That's not the color we talked about…", made sure I was okay on time, and whisked me back into the chair for a free redo.  SERIOUSLY?  Who does that?  Amazing customer service, and she converted me into a customer for life.  Long story short…the color turned up amazing and exactly what I wanted.  You can see the before and after pics yourself on her website.
My visit today, I reminded her that I have stubborn hair and she nailed my hairdo to perfection.  I left feeling beautiful and self-confident.
Call Allison for a great cut and color!  You'll enjoy an amazing massage from Erin (and Megan, but sadly, I found out today was her last day).  You"ll love your look…and with their great customer service, it's pretty much guaranteed.  I'm already booked for my next appointment, and with anyone that knows me, that says a lot!
Michelle S. | 12/16/2015 | 3 check-ins
First, I want to disclose that I've been a hairdresser for 15 years and worked in several salons. I've been around countless hairdressers, educators, managers, and salon owners. I can honestly say that Allison is the best colorist I know. Whether it's having a thorough consultation with the client to figuring out a color formula, her instincts are ALWAYS spot on. I have never been in a private hair studio. Once you experience the journey you will never go back to a conventional salon. The attention you receive is almost therapeutic and truly a game changer. I call Allison the hair therapist. She goes beyond the "look" into who you ARE, and brings out the best in every woman who walks through her doors. Hands down the best salon.
Noelani T. | 2/10/2016 | 2 check-ins
Wow! What can I say…I looked better after a few hours with Alison & Michelle than I have EVER EVER EVER looked (even on my wedding day)!!! This was the best experience I have ever had. As a busy over-worked mom, I decided to "treat" myself to a mommy make-over. In researching a salon I came across The Color Queen salon on Kapahulu Ave. The website won me over as Alison, the master stylist spoke of her philosophy on getting to know her clients prior to the first cut or even a drop of color touches the hair. Alison's passion to reveal the beauty that every woman has within them is awe inspiring! I am so happy with every single aspect of my experience and would recommend Alison & Michelle at The Color Queen salon to anyone that needs any type of hair service! Seriously it is the best!!!!!
From stepping foot in the door at the Color queen, Allison and Michele made me feel like a super model. I was offered a variety of beverages and went with the homemade lemonade. And let me tell you, I'm a born and bred southern girl and it was the best lemonade I'd ever had. Allison talked with me about what I wanted and what the best way to go about achieving the look was based on my hair condition,texture, etc…
The space was cozy and intimate, not like other crowded salons. After The Color queen worked her magic on my color, Michele gave me the best shampoo and then I got something I didn't even pay for, a full head and neck massage. I would've payed $50 bucks alone for that massage. I then had the best blowout, better than any "dry bar" or "blow bar" I've been too.
The Color queen is the best salon I've been. Allison is truly an artist and is amazing at her work. If you want the best color/ cut, blow-dry and overall salon experience, I recommend the Color queen!  You won't be disappointed.
You know that giddy feeling you get as a child on Christmas Eve?  That's the way I was feeling ever since I booked my appointment with Allison.  I had been Facebook stalking her for months since I somehow came across her page.  As a single mom, I don't have much time to treat myself to nice things because I worked two jobs and my main job is raising my child.  But 5 years of trimming my own hair and pretty much wearing my curls as a "wash & go" hairstyle was getting ridiculous.
The night before my appointment I was super excited and equally nervous because I didn't know how familiar Allison was with my type of hair.  As an ethnic female, I love my curls!!  However, I did have a little too much of a Diana Ross thing going on and I was feeling like my hair was smothering me.  Allison commented that my hair could be "spiritually smothering" me and she was correct.  I really liked that she took time in the beginning consult to chat and get a feel for the type of person I was and my personality.  She mentioned that the dragonfly, which she has as one of her beautiful lamps, represents "change/new beginnings."  She had no idea how prophetic she was..
What I didn't tell Allison and Brie was that the day before my appointment….. I lost my job.  Perfect timing, right?  It was my main source of income and I was stressing out immensely.  I thought that it was selfish of me to spend a few hundred on getting my hair done when we really needed that money now.  I mean, Hawaii IS ridiculously expensive!  I walked in with such a huge weight on my shoulders.
After consulting with Allison, I decided on jet black for color and a much needed cut to take away the bulkiness.  I got a bit skeptical when she told Brie to start brushing out my hair. You NEVER brush curly hair! I thought the dry cut would consist of her cutting my dry curls to see how they would look……….NOPE!  After Brie was done I looked like a bushy mess.  Still a bit skeptical. Then Allison started cutting.  Frizzy/bushy strands were falling all over the place.  The color was next.  I had always thought about going jet black, just didn't know how amazing it would  end up making my complexion look.  I'd have done it decades ago if I did!  My face always looked too orange/red (undertones) to me and I didn't realize how big a part hair color played in that.  Thanks to Allison's Jedi hair wisdom, I found out that jet black would uncover a pretty nice golden undertone.
As if all this beautification wasn't enough, the highlight of my pampering was about to begin.  After rinsing out the color, Brie gave the ABSOLUTE BEST scalp/neck massage I've EVER had!  That alone was worth every penny!! At some point she began swaddling me, LOL! She wrapped my legs and feet in a blanket and it had this nurturing effect on me.  Brie continued on with the massage and Allison started a hand/arm massage and I just lost it.  I honestly can't remember when I've felt so pampered and special that tears just started running down my face.  (Sorry Brie for ruining your awesome makeup job.)
When that heavenly massage was over it was time for the color reveal and styling.  I didn't really want to look at the color until it was done (because I wasn't sure how I'd feel about the jet black).  Allison told Brie to blow dry….BLOW DRY my curly hair and use a round brush?!  Let me just say that I've never used a blow dryer and round brush on my own hair.  I laughed hysterically inside and felt sorry for Brie because she had no idea what she was getting into.  After some brief instruction from Allison on how to deal with my type of hair, Brie dove in like a champ! She started blow drying…….and blow drying……..and blow drying.  I have thick/curly hair, this could take all night.  Once she got most of it done, she got a round brush.  To my surprise, it started getting less and less frizzy and I started to feel how soft my hair was.  Allison's plan all along was to flat iron my hair and I promise I haven't straightened my hair in about 5 yrs.  When they were done and after Brie did some soft curls, I looked in the mirror and felt so FABULOUS!!!!!!
Overall, my experience at the Color Queen Salon was one this mama will never forget!  Allison is such a straight up, No BS, tell it like it is type of person and I love those people!  She is like a hair guru and has such a heart for helping women feel special, beautiful, and empowered from the inside out.  Brie is such a fearless protégé and I give her huge props for stepping up to my hair with such bravery. LOL  Honestly, I've only went to the same beautician for 10 years before moving out here and would fly home to get my hair done, before I had my son.  I can say with confidence that I wouldn't hesitate going back to Allison and Brie to make me fabulous all over again!!
**Oh and I have a job interview in a couple of days 😉
I had seen "Color Queen" Facebook posts for a while, and I was immediately drawn in by the 'before and after' pictures — who doesn't love a good transformation? I became a voracious voyeur of the before and afters — they gave me the feels!
Then, I noticed my friend/colleague started posting that she was visiting The Color Queen Salon — and, I loved her new hair. She told me the salon was 'private' and I thought exclusive –"Costco-private" "Starbucks Gold Card private" — or, like Honolulu Club Private?
I emailed Allison, and then made an appointment via text. I was so lucky (simple economics people, supply and demand!) to get an appointment relatively quickly as I had some flexibility to my M-F schedule. Turns out, "private" means private … for YOU. She has one styling chair. She focuses her attention and talents, on you.
OK, all the stuff you can read in other reviews, and on the salon's website — you are greeted so warmly — Desiree, Brie, and Michelle were a super amazing support team — offered water, sparkling water, lemonade, coconut water, white wine, or red wine (and the good stuff!) and, handmade dark chocolate truffles! I needed to have some de-programming and asked for 'water' first …. c'mon ladies, loosen up and go for the red wine and eat those truffles!
The dry cut was so awesome to see your hair transformation and she cuts, the color was perfect, and I appreciate all the time devoted to having my color-resistant (more like color-repellant!!) hair take hair color.
Now, for the really important stuff. Why should you come to the Color Queen Salon?
Do you, or have you, ever felt intimated (at best,) and bullied (at worst,) at a previous salon? Have you ever asked your stylist, a professional — who has no problem telling you all the training, the celebrities they've styled, the metropolises they've worked — for an opinion about your look, and then received really bad advice, and/or felt like you were just a mannequin head for them to show off what they wanted to show, not necessarily what is best for you?
I was so impressed with Allison's consultation. I have a thing about 'eye lookers' — I believe that when you speak to someone, you look them in the eye. I always notice after I feel like I've connected with someone that I remember their eyes (Allison's are beautiful green.) She didn't once ask me for a photograph. She didn't condescend when I shared that my last haircut (that I was growing out for a year!) was really severe and chunky layers. She just, listened. She asked me, if money were no object to purchase a new wardrobe, where would I shop? What was my favorite "I feel hot" outfit? How would I decorate? What did my favorite top look like?
Have you ever heard the saying "A lotus blooms from mud"? Allison is a lotus. Beautiful. Strong. Kind. A Survivor — why does that matter? Because she is helping you present the best you. You feel it in her sassiness and her sauciness. You feel it when she asks you questions, and gives her well-informed opinion. You feel it the way she speaks to her support stylists. You will definitely feel it in her healing touch as she massages you, or blow dries and styles you.
I must shout out Allison and Michelle's collaborative work — my color and cut looked gorgeous after my first go; however, I shared with Allison that I didn't feel the same way when I got home — after the blissfulness of the massage wore off, and the night got darker. It wasn't that my hair was 'bad' it just wasn't so vavoom as I had thought at first. She GRACIOUSLY worked me in, and they did some MAGIC with my resistant hair. It looks vavoom now indoors and out. Yo, I got catcalled at my daughter's preschool (I hated it, but my hair loved it!)
At the risk of sounding like a new cult inductee — I just want to say that I am writing such a glowing, looonggg review, with pure sincerity. This is what beauty 'services' SHOULD BE. Many cultures have traditions of men and women caring for each other —- this is not a sexist statement, but women should care for women. We should uplift each other, make each other beautiful, nurture our collective spirit — if you need to get your mojo back, treat yourself to a fresh cut, and be open to being cared for … just remember, "To be beautiful means to be yourself. You don't need to be accepted by others. You need to accept yourself" — Allison will work amazing miracles on the dressing, but what you put out will be reflected back to you.
Kim C.
In honor of my Lola who fought and lost her life to cancer, every few years I donate my hair to a charity.  This year I donated to Children with Hairloss.  My Lola was a gracious woman, humble, giving, she emanated love and hope even in her darkest hour.  I hope this small gesture will help keep her legacy alive.
As you know Facebook has advertisements and it so happened Color Queen was on my feed.  I clicked and I browsed through her website and I liked what I saw.  The stars must have aligned because the following day Groupon gave a deal that I couldn't miss.  I snatched it right up and booked my appointment.
–Color Queen–
Where:
It's located around the corner of the Kapahulu Starbucks.  I posted a picture of the stairs that will lead you to the 2nd floor to where the salon is located.
The Salon:
Chic, modern, and private.  It only has 3 seats.  There is a nice couch to sit on while you wait.
The E-x-p-e-r-i-n-c-e:
Allison and Erin greeted me right when I walked through the doors.  It was as if I was meeting friends.  They were welcoming, friendly, and funny.  I was offered wine and truffles.  Allison consulted with me about the look that I wanted. I wanted to die my hair a punk red, yet she sensed my uneasiness of doing it and suggested a more natural red.  My job only allows natural hair color.  I also told her I want a low maintenance cut since I just tie my hair in a pony tail most days.  Allison spoke to me for quite sometime.
Dry-cut:
I have been to salons where they wash out your hair first and then cut.  With this precession cutting you don't have to guess how your hair will look.
The Massage  of Ecstasy:
After my cut I got treated to a three tiered aromatherapy neck massage.  I usually don't like massages, but Allison put the right amount of pressure at the right spots.  She played soothing music in the background.  A woman has never made me feel quite a pleasure like she did.
Refreshed and Renewed:
You can tell that Allison is a perfectionist.  She blowed dried my hair and double checked and triple checked her work.  She styled my hair, offered healthy snacks and hot tea while she did her magic.  I left the salon refreshed, renewed, and ready to conquer the cards life has thrown at me.
It may be pricer then most salons but it's not like most salons.  You are paying for an unforgettable experience.